Reviews
ChiaoGoo TWIST Interchangeable Set 4in tip - Complete
Chiaogoo are wonderfully smooth, the joints are perfect, there is no snagging. They are light and comfortable to use and this small 4 inch set are great for large and small projects. These are wonderful to knit with and have a varied number of sizes to meet all my knitting needs!...
Date Added: 07/22/2020 by Jane H.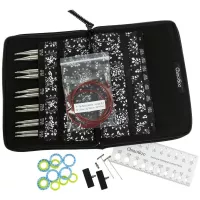 ChiaoGoo TWIST Interchangeable Set 5in tip - Large
These needles are the very best quality, they are wonderfully smooth, the cables are flexible and they don't get tangled. The case and accessories are lovely and are a perfect addition to the set. I have the small set and could not resist getting the larger needles, they so comfortable to use, with these needles you really do get what you pay for, they are brilliant! ...
Date Added: 07/03/2020 by Jane H.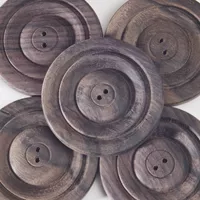 Round Albizia Buttons (sets of 5) - Natural
I LIKE THE NATURALITY OF THE MATERIAL.Approve the sustainABLITY ETHOS OF THE COMPANY & product.
Date Added: 06/25/2016 by jill beauchamp
Kilkanna Beanie Kit
Fabulous kit. Quick, easy, amazing choice of colours. Hat fits really well, is very flattering and had loads of compliments. About to knit another....
Date Added: 07/07/2011 by Sally Hare