Rosewood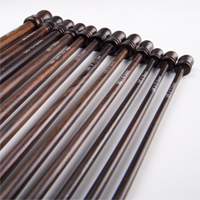 It is with regret that we have to announce that CITES regulations prevent us from acquiring further stock of these beautiful knitting needles.
We now stock a beautiful alternative - Albizia, also known as East Indian Walnut.
This is the last of the remaining Rosewood stock, please note, there will be no more once this has gone.