Rosewood Knitting Needles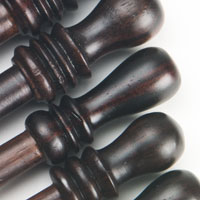 It is with regret that we have to announce that CITES regulations prevent us from acquiring further stock of these beautiful knitting needles.
We await the delivery of a new alternative dark hardwood which we feel sure will be well received.
This is the last of the remaining rosewood stock, please note, there will be no more once this has gone.